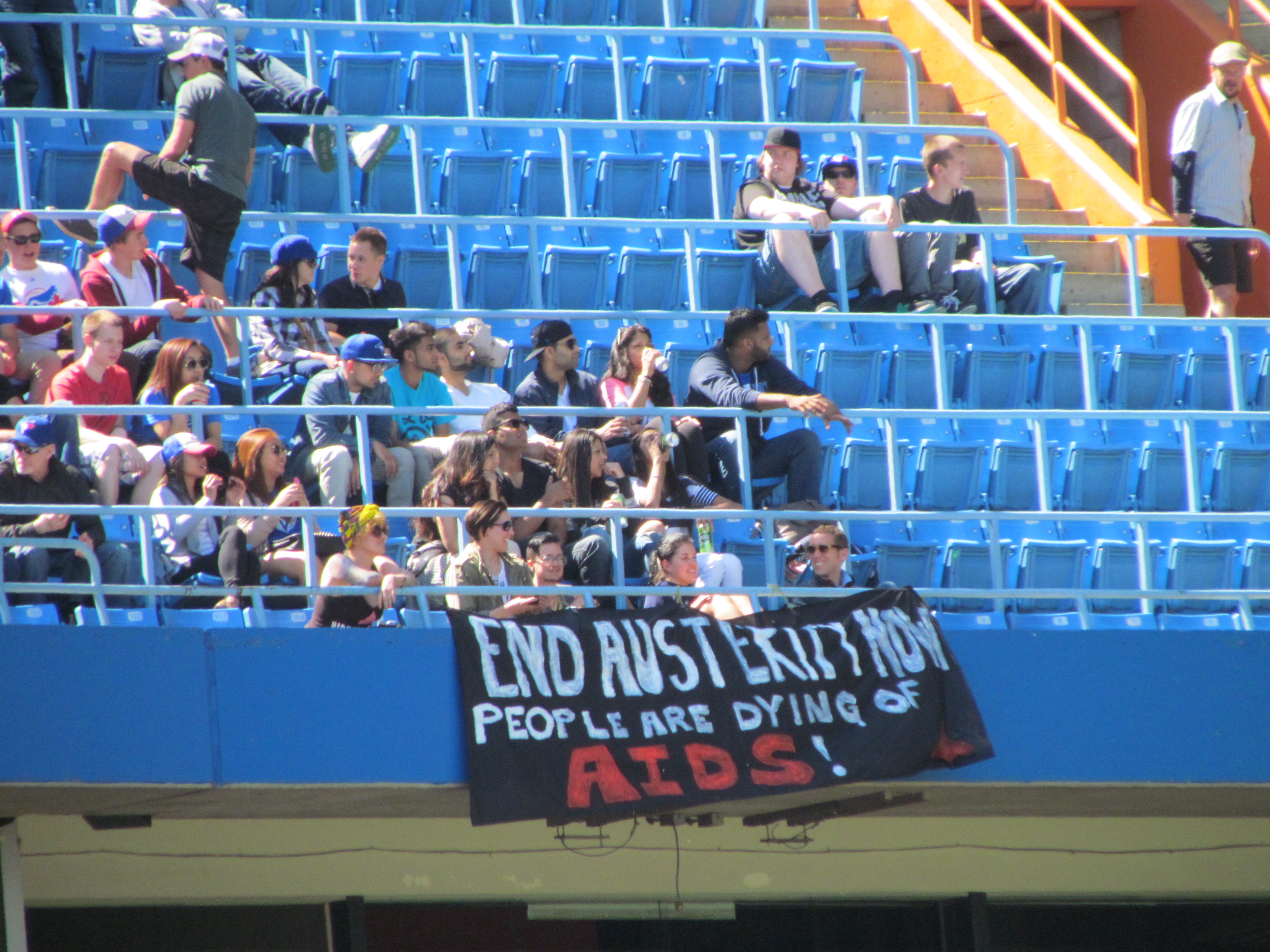 Sunday, May 26th, 2013 – At Sunday's Toronto Blue Jays vs. Baltimore Orioles baseball game at the Roger's Sports Centre, AIDS ACTION NOW! (AAN!) led people living with HIV, and their allies in a banner drop action. The AAN! banners were dropped during the 7th inning and drew attention the needs of drug users in Toronto to provide a counter discussion due to the recent media firestorm around Toronto Mayor Rob Ford's alleged crack-cocaine use.
Fourteen demonstrators dropped two signs, which read: "We need a safe injection site NOW!" and "End Austerity NOW! People are dying of AIDS!" as an effort to reorient the recent media attention being paid to drug use in the city toward a discussion of how to support the lives of drug users living with HIV and the relationship between global austerity economics and the effects that austerity has on welfare of the most vulnerable in our community.
AAN! organizer and HIV activist Jessica Whitbread stated, "With these recent allegations against Ford, AIDS ACTION NOW! is calling attention to the real needs of people who use drugs in Toronto. We are sick of this one sided dialogue. Ford has consistently fought against services aimed to support drug users. We need programs in place that work. Supporting harm reduction measures benefits everyone."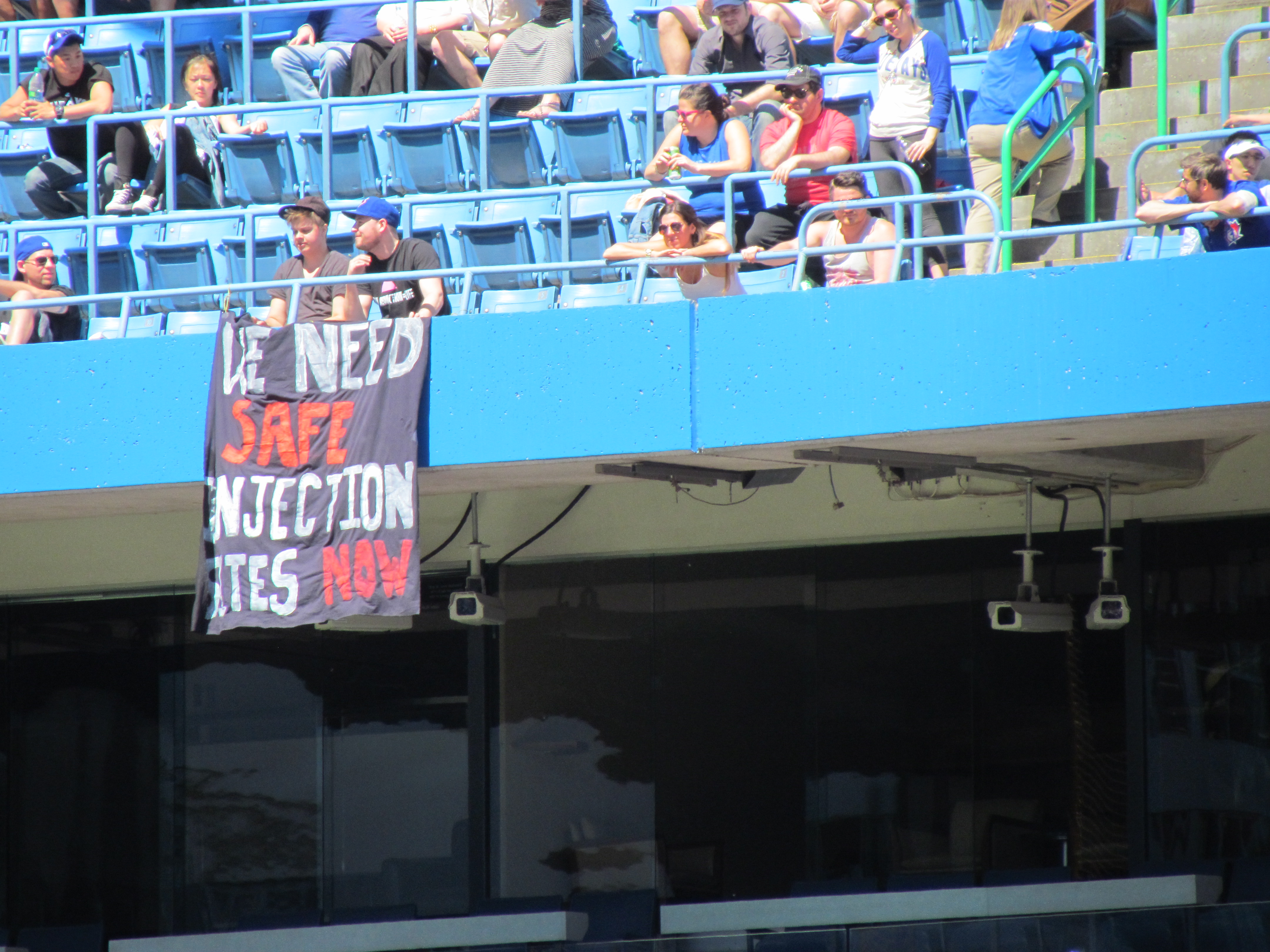 The recent allegations of Mayor Rob Ford's use of crack-cocaine, demonstrates that stigma is a massive barriers to progressive discussions on drug use. Ford has long stood against the creation of supervised injection and consumption services in Toronto.
While recent discussions of drug use have centered on the Mayor himself, they too are laden with the moralistic understanding of substance use with which the Mayor has approached the topic during his mandate—an understanding that transforms a matter of health and wellness to disproportionate moral and social crisis putting the well-being of many at marginalized people at risk.
The recent TOSCA report (Toronto and Ottawa Supervised Consumption Assessment) however asserts that supervised consumption services are not only necessary for the welfare of individuals who use drug but also promote a higher quality of life in the communities in which they are located, making life for many in Toronto more liveable.
Toronto is home to 17, 000 people living with HIV with 75% of them living in poverty. Of the 73,000 people living with HIV across Canada, 14, 200 have been infected through injection drug use.
Show your support for a supervised consumption site in Toronto! Like the "I support a supervised injection site in Toronto" Facebook page!