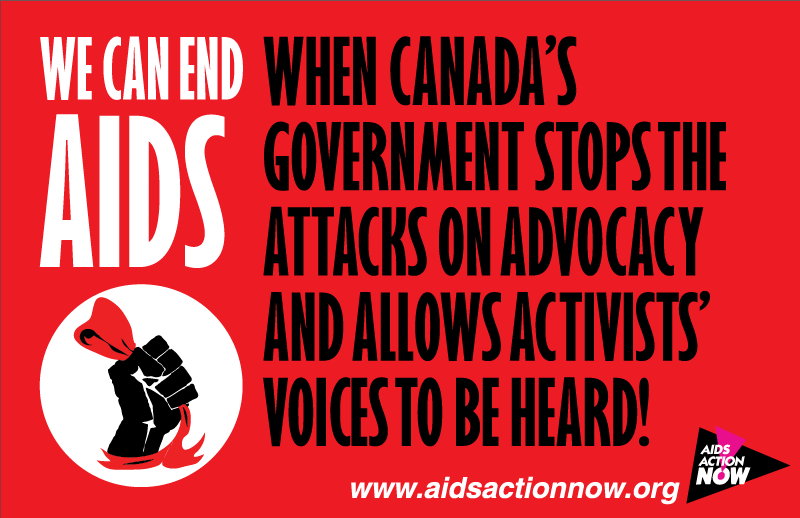 On July 24 in Washington D.C. during the upcoming International AIDS Conference, AIDS ACTION NOW! will be marching with thousands of activists from around the world for the We Can End AIDS Mobilization for Economic Justice and Human Rights. Join AIDS ACTION NOW! and Canadians from across the country as we march in the  Human Rights and Harm Reduction section of the march. We will be calling on the Canadian government to end the war on people who use drugs, support the science and evidence of harm reduction, confront HIV criminalization and stigma, reverse cuts to health and HIV social services, and end the erosion of democracy by silencing dissent and attacking activists.
To join others from Canada in the march, meet at the AIDS ACTION NOW! Global Village booth on July 24th at 10:30 so we can mobilize together in advance of the march. At the booth there will be sign-making, and a orientation of the march route and activities. We will then join other marchers from around the world in the Human Rights Networking Zone. Together we will go to the march launch site on K Street for noon.
For more on AAN's work and other planned actions during the conference, check out our AIDS 2012 Activist Calendar here!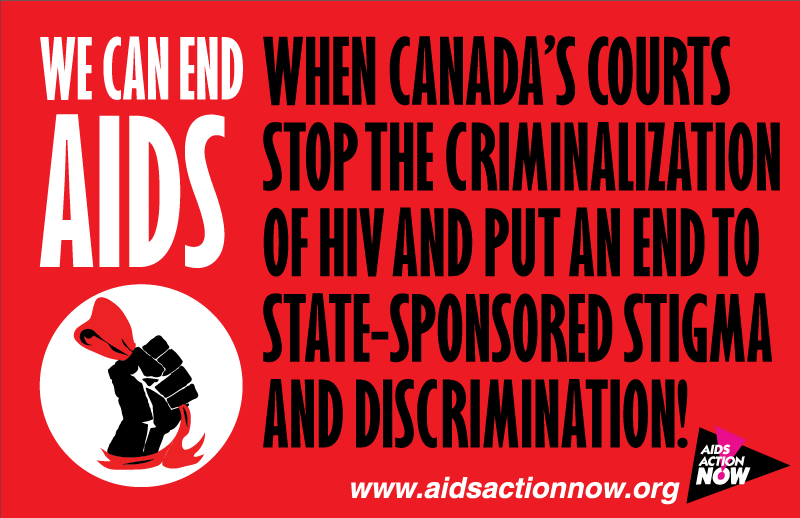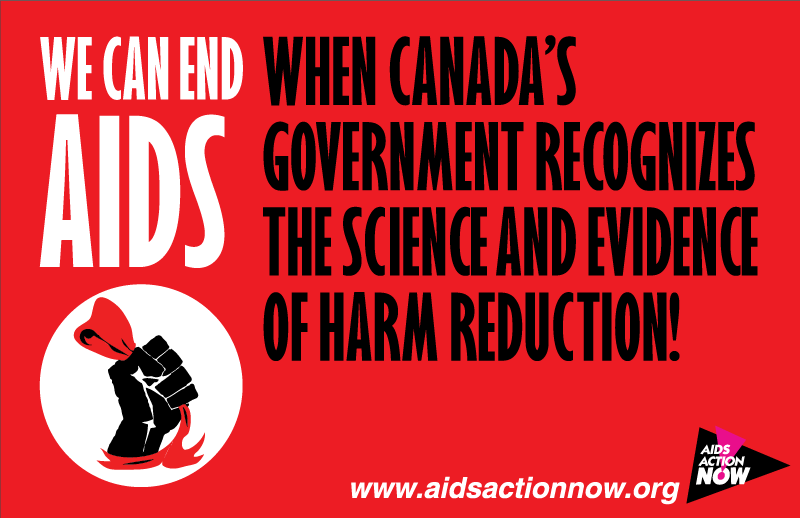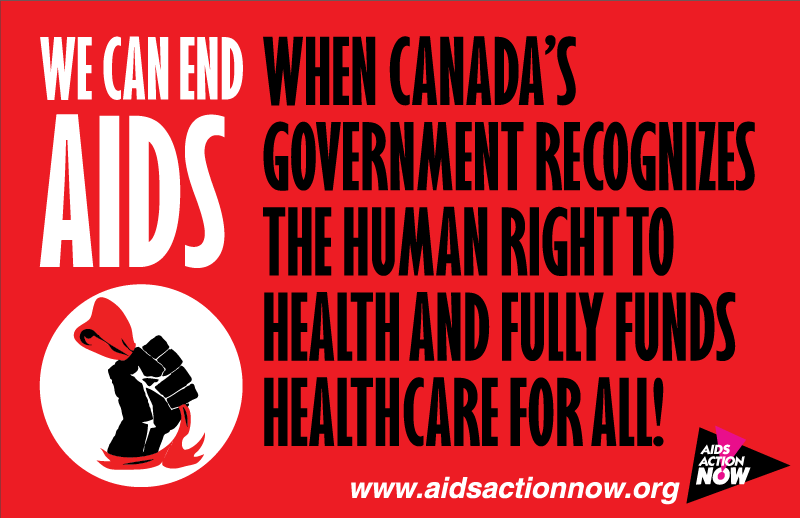 Join the We Can End AIDS Call to Action!

We Can End AIDS on facebook.

Join the AAN We Can End AIDS facebook event page.
Download the AAN AIDS 2012 flyer!
ACTION = LIFE