AIDS ACTION NOW! is at AIDS 2012 in Washington D.C. this week to draw attention to the Harper Government's agenda to dismantle our country's health system and HIV response. We will be vocal and active in variety of ways all week. ACTION = LIFE!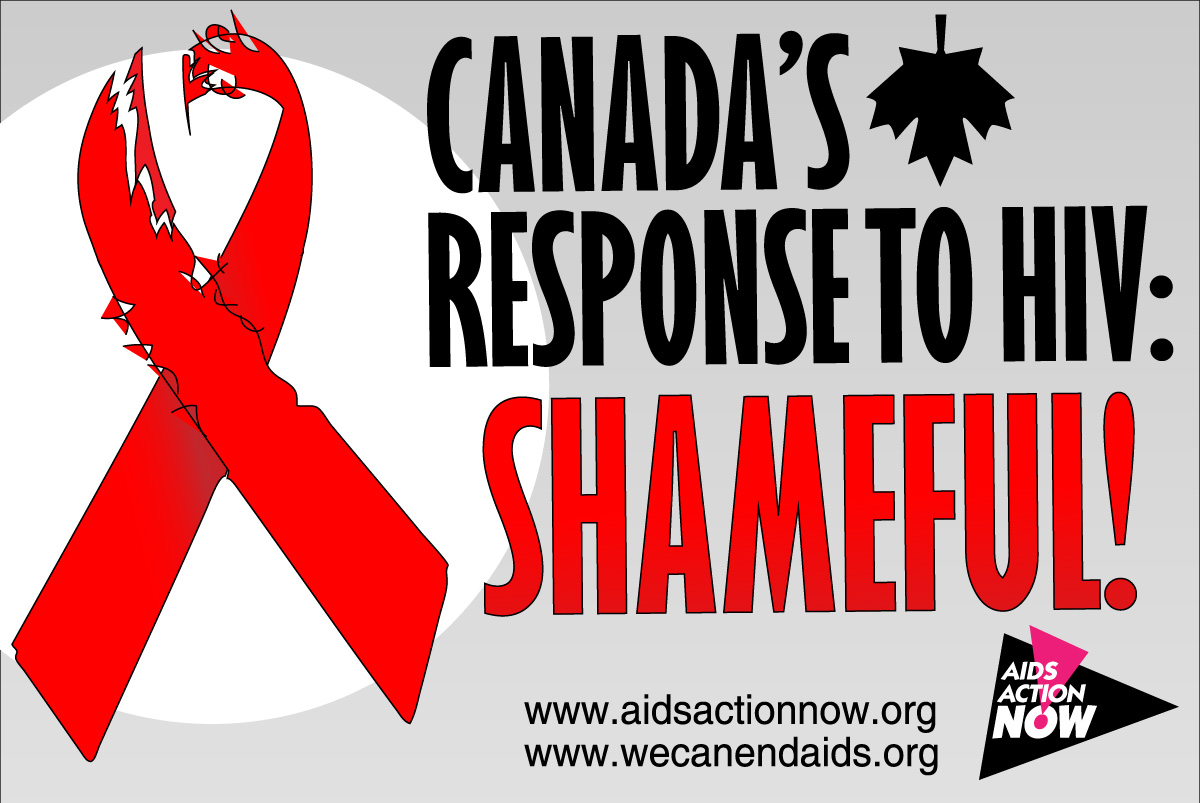 The Harper government is undertaking a massive agenda to dismantle the country's healthcare and social supports for communities most affected by HIV. This includes attacks on:
• Indigenous peoples' health through funding cuts to non-profit and government organizations;
• Refugees and newcomers to Canada through decreasing services;
• Women through systematically de-funded organizations that advocated for women's rights;
• People living with and most affected by HIV through cutting funding to provincial and national HIV service organizations.
Cuts to health and social programs for those most affected by HIV will lead to increased infections and deaths.
The Harper government actively silences advocates who critique their ideologically-driven agenda. When organizations speak out against damaging policies, the government punishes them with public attacks and budget cuts. Addressing structural barriers through advocacy is a vital component of HIV responses.
Canada's Prime Minister Stephen Harper publicly denies the science and evidence supporting harm reduction and has actively tried to close supervised injection programs that are proven to work. The Harper government promotes policies based on stigmatizing moralistic attitudes that result in worsening the impacts of HIV and Hep C.
Follow us on Twitter to stay tuned for our work at AIDS 20121
Download our AIDS 2012 flyer!