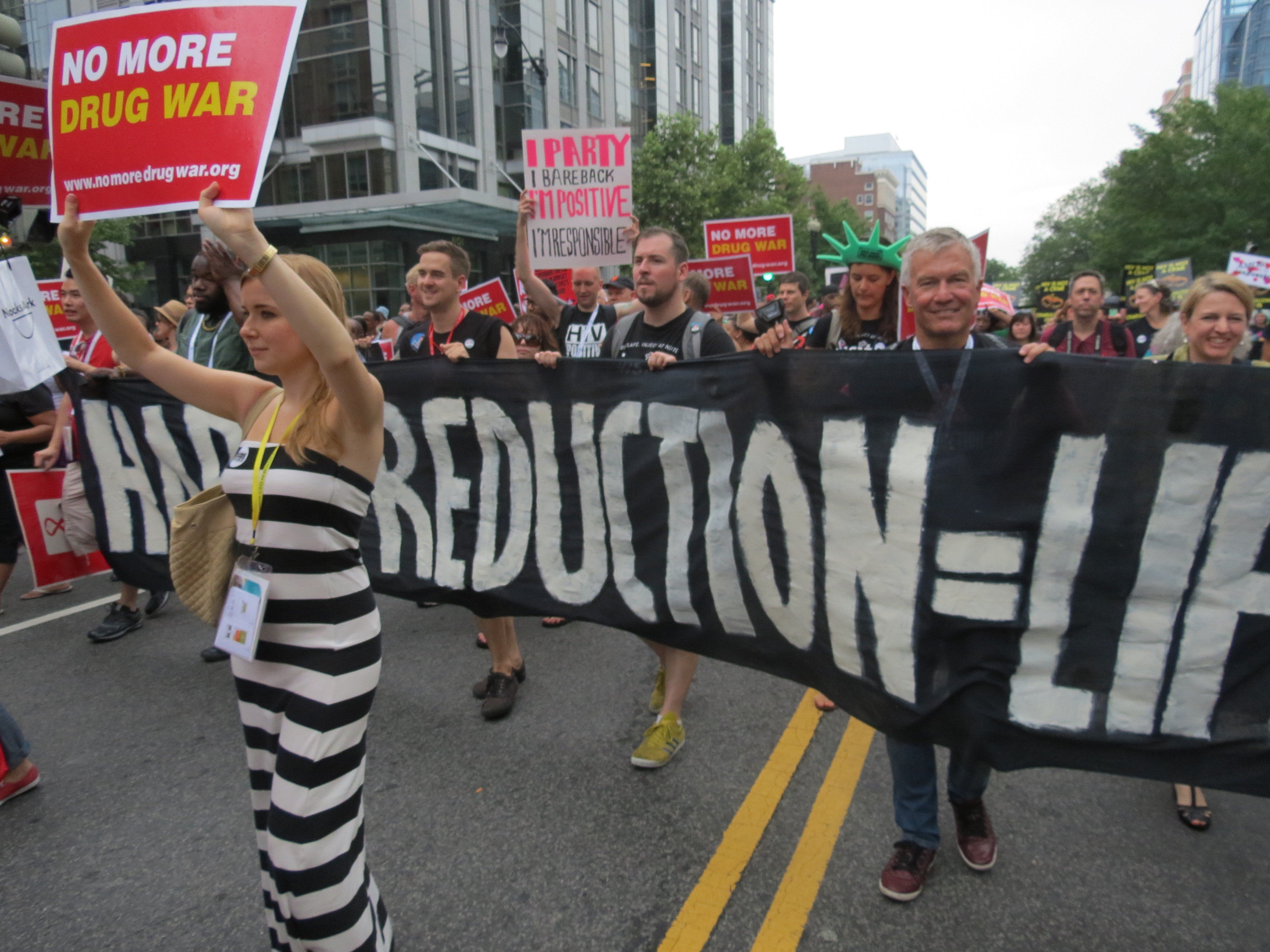 Tuesday July 24th - Members of AIDS ACTION NOW! marched yesterday in the We Can End AIDS Massive Mobilization for Economic Justice and Human Rights. During the AIDS 2012 XIX International AIDS Conference, AIDS ACTION NOW! members came together with thousands of American and international activists to demand a world in which the lives and health of individuals, workers, families and communities are prioritized over ideology and the interests of corporations and the wealthy. Activists addressed that there is the science, treatments, and the resources to end the HIV epidemic, but not the political will. AIDS ACTION NOW! marched in the Human Rights and Harm Reduction arm of the march.
We Can End AIDS:
When Canada's government recognizes the science and evidence of harm reduction!
When Canada's government recognizes the human right to health and fully funds healthcare for all!
When Canada's government stops the attacks on advocacy and allows activist's voices to be heard!
When Canada's courts stop the criminalization of HIV and put and end to state-sponsored stigma and discrimination!
At the end of the march, American activists were arrested during act of civil disobedience. Activists from Housing Works, the Drug Policy Alliance, Vocal NY, and the HIV Prevention Justice Alliance were arrested after tying money, condoms, pill bottles and syringes to the fence of the white house - all symbols of what is needed to end the AIDS epidemic. Video below:
More photos of the march on Flickr!