On Tuesday, July 24, AAN! members and allies greeted employees of the Ministry of the Attorney General of Ontario as they arrived for work.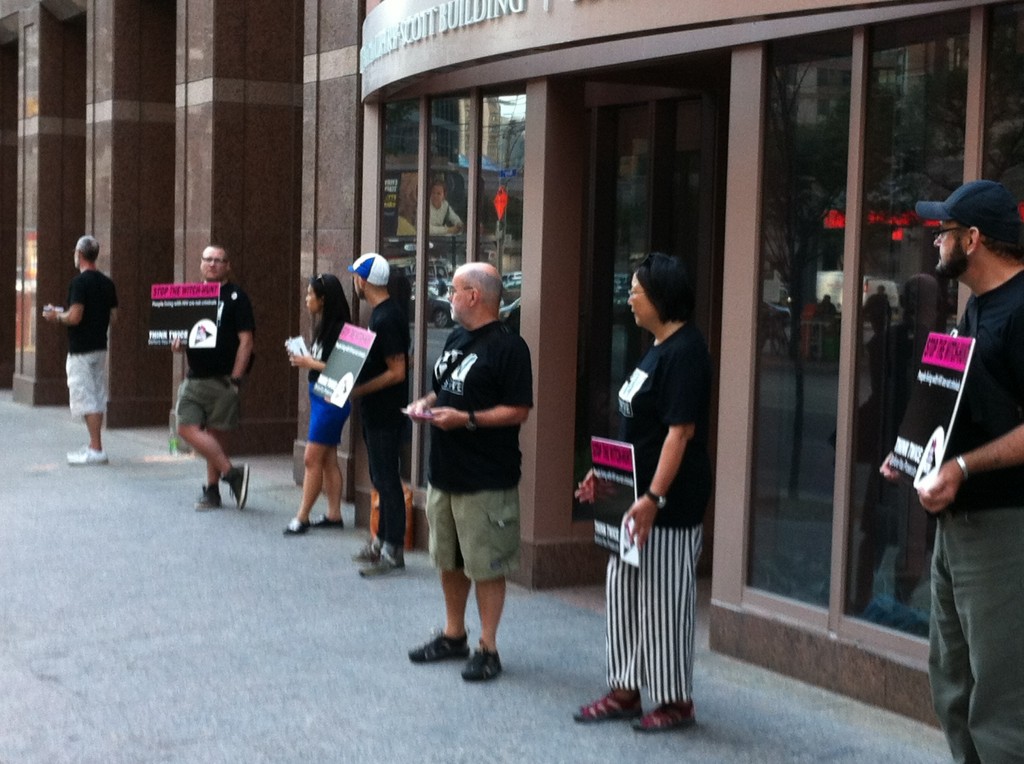 Covering both the front and back doors of the Ministry of the Attorney General building on Bay Street in downtown Toronto, we handed out Stop the With-Hunt / Think Twice postcards to Ministry employees.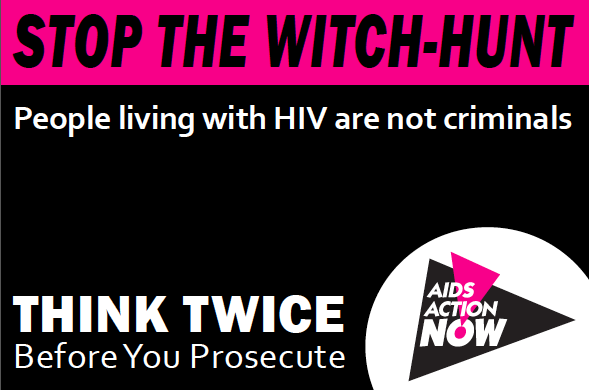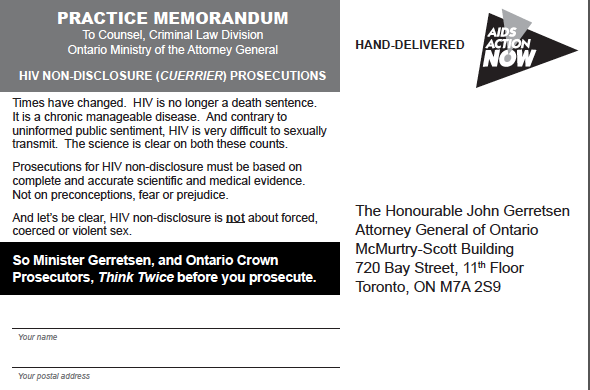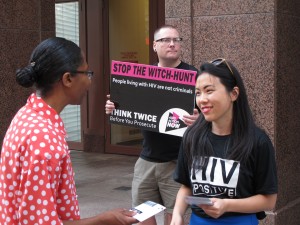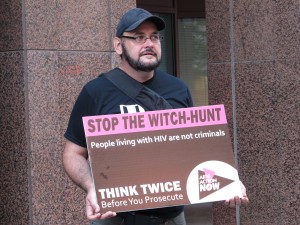 "These unnecessary prosecutions are driving people underground and making it harder to control the epidemic," said AAN! spokesperson Tim McCaskell.  "Prosecutions for HIV non-disclosure must be based on complete and accurate scientific and medical evidence, not on preconceptions, fear or prejudice."
Ontario leads all Canadian provinces with half the country's prosecutions of people with HIV for non-disclosure of our status.   Many of these prosecutions involving situations where there was no significant risk of HIV transmission.  On an ongoing basis, AAN! and allies will be collecting signed postcards and everyday sending handfuls to the Attorney General, John Gerretsen.  Look for us at upcoming events, like the Friends for Life bike rally kick-off (Sunday 29 July at Queen's Park in Toronto).  Sign a postcard. Stand on the side of fairness and justice.
The campaign to restore a semblance of "justice" for people living with HIV involved in the the criminal justice system is gaining momentum.  Coming soon, an on-line petition/letter to Minister Gerretsen … stay tuned for details.