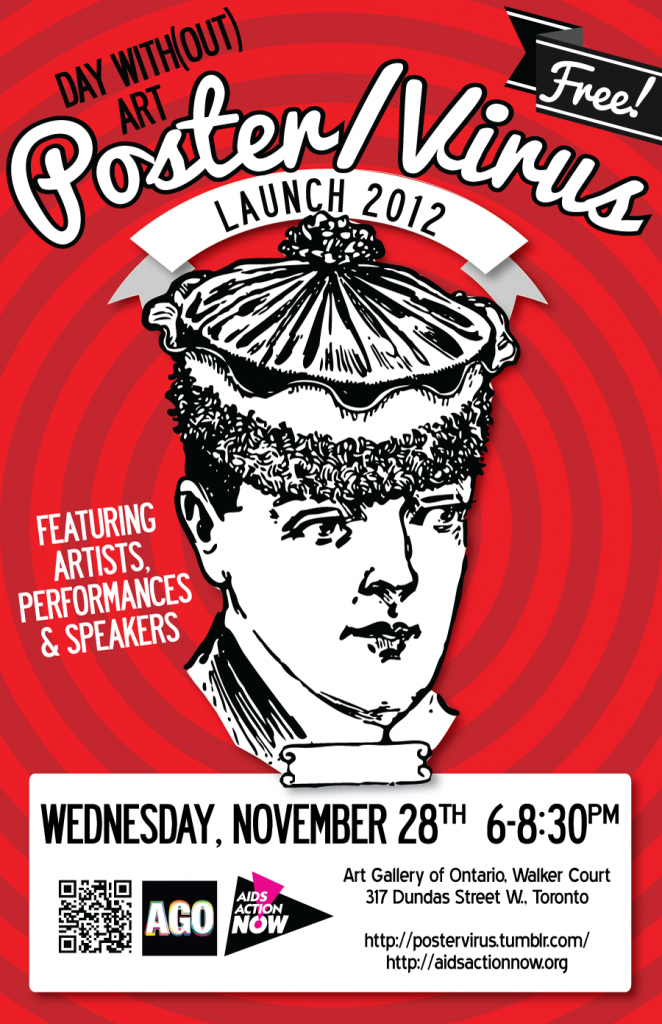 In honour of the Day With(out) Art 2012, AIDS ACTION NOW! is launching 8 new collaborative activist art works as part of the poster/VIRUS project.
The posters were developed collectively with artists and activists working to respond to HIV. They will be plastered across the streets Toronto during the month of November. The posters will simultaneously be launched on-line through our Facebook and Tumblr pages.
Come celebrate the launch with AIDS ACTION NOW! along with the artists, speakers and awesome performers. All to be announced soon!!!
After party at Cold Tea 60 Kensington Avenue starting at 9pm!