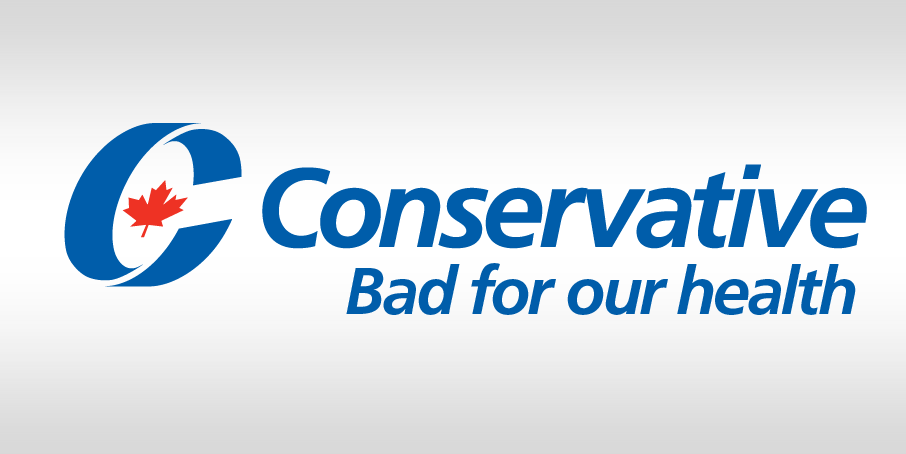 The Conservative Party of Canada (CPC) continues to use scare tactics and NIMBY-ism (Not In My Back Yard) to campaign against life-saving, evidence-based health services for people who use drugs. Yesterday the party circulated an email and petition to their supporters stating: "Keep heroin out of our backyards: Add your name if you demand a say before a supervised drug consumption site is opened close to your family". This follows the launch of the Minster of Health Leona Aglukkaq's Bill C-65 known as the "Respect for Communities Act" which is aimed at creating massive barriers to stop the opening of new supervised consumption services in Canada. Despite the CPC's moralistic fear mongering, all evidence states that health programs where people can go for clean drug equipment and to use drugs safely under supervision from healthcare professionals result in reduced crime, saved lives, and improved communities.
Following yesterday's announcement, there was been wide spread outcry among medical and legal experts across Canada damning Bill C-65, the Minster of Health and the CPC's actions to counter the health and rights of people who use drugs.
The Canadian Medical Association (CMA) issued a press release stating that the "CMA fully endorses the existence of these harm-reduction tools, including supervised injection sites, and believes they should be included in a comprehensive national drug strategy".
Earlier today the Canadian Association of Nurses in AIDS Care Board Chair, Scott Harrison stated: "we have ample evidence from business owners, community members and residents that a safe injection site is acceptable, warranted and is having a positive impact on the health of the community".
Yesterday, in a joint release from the Pivot Legal Society, the Canadian HIV/AIDS Legal Network and the Canadian Drug Policy Coalition responding to the Minster of Health's actions, the organizations stated it is "unethical, unconstitutional and damaging to both public health and the public purse to block access to supervised consumption services which save lives and prevent the spread of infections."
Additionally, the Globe and Mail editorial pages accused the CPC of continuing to embrace an outdated War On Drugs mentality.
All of this follows the Supreme Court of Canada's 2011 decision where they ruled Conservative Minster of Health Leona Aglukkaq had violated the Canadian Charter of Rights and Freedoms by trying to shut down Vancouver's supervised consumption service Insite.
It is widely known that supervised consumption services promote the health and well-being of our communities, while the CPC and the Minster of Health's policies are deadly and harmful. The Conservatives are bad for our health!
Support the campaign to open supervised consumption services in Toronto and Ottawa!