This is a long posting … but we urge you to read it.  The Ontario government wants to turn back the clock to the early days of the HIV/AIDS epidemic, when people living with HIV were openly and publicly vilified, persecuted and discriminated against.  And it is using the most powerful weapon at the government's disposal to do it—the criminal justice system.
On June 25 and 26, 2012, the Court of Appeal for Ontario will hear appeals in two HIV non-disclosure cases.  In both cases the Ontario government will argue that people living with HIV have a legal obligation to disclose their HIV to all sexual partners regardless of the risk of HIV transmission associated with the sexual act.  Regardless of whether a condom is used. Regardless of the HIV-positive person's HIV viral load—even if it is undetectable. Regardless of whether it was only oral sex.  If the HIV-positive person does not disclose before sex, they can be charged with sexual assault or aggravated sexual assault.  If convicted of either of these charges, they can be imprisoned for years and must register as a sexual offender.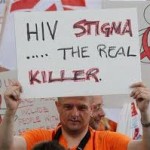 In the two cases being appealed, the trial judges made significant errors when they convicted the HIV-positive accused person.  The trial judge in each case ignored the "significant risk" test, which the Supreme Court established as the legal standard for HIV non-disclosure cases.
In R. v. M, the trial judge did not mention the "significant risk test."  He only looked at whether the accused had sex without disclosing his status before convicting him of aggravated sexual assault.  And the judge refused to consider whether a condom was used, saying that it did not matter.
In R. v. F, the accused was convicted of aggravated sexual assault for having unprotected sex with several people.  There was no medical evidence that the sex posed a significant risk of HIV transmission. The accused was also convicted of sexual assault for having protected sex. The trial judge ruled that it was not necessary to establish a significant risk to convict someone of sexual assault.
The government's position makes it clear that the Ontario Attorney General has no intention of pursuing a measured, just and evidence-informed approach to the complex legal and social issues presented by HIV non-disclosure. If  the Court of Appeal for Ontario accepts the government's argument it will effectively authorize a witch-hunt against people living with HIV. The Ontario government's position is a complete rejection of current scientific research that unequivocally demonstrates that HIV is an extremely difficult infection to transmit. It threatens to destroy the lives of many people living with HIV, and to undermine the fight against HIV in Ontario.
The government's narrow-minded, AIDS-phobic position is especially troubling given the context and realities of HIV non-disclosure criminal prosecutions:
People with HIV from African, Caribbean and Black communities, some of whom have been immigrants and refugees, have been prosecuted in significant numbers by the Ontario government and vilified publicly in the media as a result. The systemic and institutional racism in Ontario's criminal justice system is well documented.
The number of women living with HIV facing criminal prosecutions has been steadily increasing.  A growing number of feminist commentators are pointing out the troubling distortion of sexual assault law, even as sexual violence against women continues to be epidemic and often poorly handled by the criminal justice system.
Gay men in Ontario continue to bear a disproportionate burden of HIV infections. In recent years, the number of HIV non-disclosure prosecutions involving gay men has increased both in number and in the severity of criminal charges faced. This is not surprising given the historic, and ongoing, mistreatment of the LGBT community in the criminal justice system, typified by the Toronto bathhouse raids in the 1980s and Pussy Palace raids in 2000.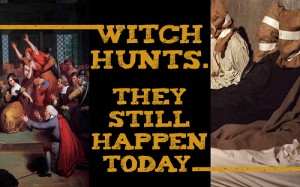 Email Ontario Attorney General John Gerretson and Premier Dalton McGuinty.  Tell them to stop the witch-hunt against people living with HIV. Tell them they are putting lives at risk and sacrificing justice at the feet of prejudice and ignorance.  Stop them before they turn back the clock on the HIV/AIDS epidemic and turn their back on people living with HIV. Email them today, before it is too late! jgerretsen.mpp@liberal.ola.org / dmcguinty.mpp.co@liberal.ola.org.