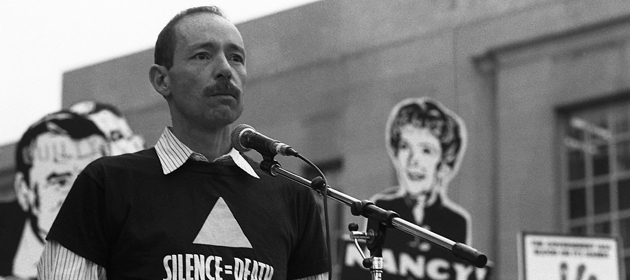 If you've never watched Vito Russo's inspirational speech - you've missed out on something important in the response to HIV. We've been excited for this documentary about him to come out, and are happy to see it playing at Inside Out this year.
AIDS ACTION NOW! will be in attendance at the Vito screening at the TIFF Lightbox on Saturday, May 26th at 7pm. Come check it out!
Also - if you missed seeing the ACT UP documentary, United in Anger: A History of ACT UP at Hotdocs, come to the screening at Inside Out on Friday, May 25th at 5:30pm
We need to remember and honour the many trials of HIV, and what early activist efforts helped accomplish for people with and affected by HIV; but let's not forget that AIDS is not over - and there is still a lot we need to fight for today!
See you there!